We all can trading: cross-border e-commerce has become a new kinetic energy for foreign trade transf
Time:2020-09-10 14:22:15 Viewed:
According to We all can trading, you can buy high-quality goods all over the world with your finger on the internet, and you can place an order immediately when you see the favorite things recommended by the anchor in the live broadcast room. This shopping experience is inseparable from the development of e-commerce. The data shows that in 2019, the online retail sales of physical goods in the country accounted for 20.7% of the total retail sales of social consumer goods, and the contribution rate to the total growth of social zero reached 45.6%; The number of e-commerce practitioners exceeded 51.25 million. At the same time, cross-border e-commerce has become a new kinetic energy for foreign trade transformation and upgrading, and the number of comprehensive pilot zones for cross-border e-commerce nationwide has expanded to 105.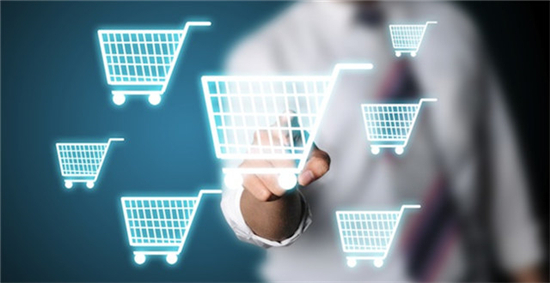 Image source network, if infringement, please delete
At present, the global epidemic continues to spread, the international market demand has shrunk dramatically, the downside risks of the world economy have intensified, unstable and uncertain factors have increased significantly, and anti-globalization trends such as protectionism and unilateralism have risen. In 2019, the online retail sales in Beijing reached 336.63 billion yuan, 28 times that of 2010. From 2010 to 2019, the proportion of online retail sales in Beijing to total retail sales of consumer goods increased from 2% to 27.4%, and in the first half of 2020 it exceeded 30%; The contribution rate of online retail sales to the total retail sales of social consumer goods has increased by 79 percentage points in the past 10 years. .
In recent years, the state has strongly supported the construction of cross-border e-commerce comprehensive test zone, promoted the development of new cross-border e-commerce modes and formats, and achieved positive results in the construction of Beijing comprehensive test zone. At present, the city has cultivated 15 cross-border e-commerce industrial parks, opened 60 cross-border e-commerce experience stores, and set up 108 overseas warehouses around the world, forming a global layout covering Asia, Europe, America, Africa and Oceania. From January to July, 2020, the city's cross-border e-commerce retail imports increased by 55% year-on-year, and the online shopping bonded imports increased by over 120 times year-on-year.
Guangdong we all can import & Export Trading Co., Ltd. (hereinafter referred to as we all can trading) was founded in Foshan, Guangdong, one of the four famous ancient towns in China.
The business scope of We All Can Trading company includes selling the famous products of shiwan ceramics shunde household appliances, lecong furniture zhangcha knitwear ,building materials, bathroom, sanitary ware ,international freight,Ocean Shipping,Air transport so on, which are produced locally in foshan, and helping customers all over the world to purchase products made in China locally in foshan.
Link to this article:http://weallcan.com/news/1435/