In the first eight months of this year, the import and export value of cross-border e-commerce in th
Time:2020-09-10 15:04:58 Viewed:
Foshan City, as a pilot city in the comprehensive pilot area of cross-border e-commerce, has a good foundation for cross-border e-commerce development with its huge manufacturing base. As the lead department in implementing the New Deal, Nanhai Office has successfully promoted cross-border e-commerce B2B export in Nanhai District since this year, and has achieved the development opportunities. According to statistics, from January to August this year, the import and export value of cross-border e-commerce in the South China Sea was 4.13 billion yuan, an increase of 28.5 times year-on-year, which became a strong support for the stable development of foreign trade in the whole region.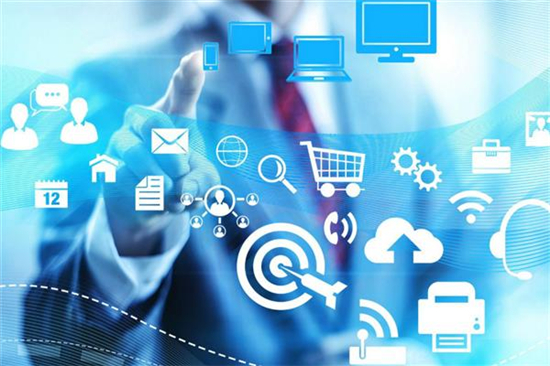 Image source network, if infringement, please delete
Compared with the previous cross-border trade e-commerce export mode (regulatory code 9610), B2B export mode can export in batches, simplify declaration, greatly improve customs clearance efficiency, and save labor and logistics costs. Convenient customs clearance measures have brought real sense of gain to our small and medium-sized cross-border e-commerce enterprises and greatly improved our market competitiveness.

To promote the smooth development of the customs clearance center business, Nanhai Office strengthened the customs clearance guarantee mechanism, led the establishment of inter-departmental project preparation groups including customs, regional economic promotion bureaus and e-commerce enterprises, coordinated the division of responsibilities among all parties, and improved the information sharing mechanism. At the same time, Nanhai Office of Foshan Customs arranged special personnel to connect with relevant enterprises, and provided policy and technical support to enterprises in customs clearance regulations for cross-border e-commerce, data declaration requirements, site construction specifications, equipment parameters, etc.

Through strong supervision and excellent service, Customs is committed to making the customs clearance center a cross-border e-commerce supervision and service platform in Foshan. At present, the general export business of cross-border e-commerce has been carried out (the mode of transportation is vehicle entry and exit). It is planned to carry out 9610 sets of warehouse shipping export, aircraft board export, cross-border e-commerce direct purchase import, B2B direct export and B2B overseas warehouse export business. Plan to build a cross-border e-commerce distribution center in Greater Bay Area, and build a standardized and efficient cross-border e-commerce industry chain and supporting service system.

Guangdong we all can import & Export Trading Co., Ltd. (hereinafter referred to as we all can trading) was founded in Foshan, Guangdong, one of the four famous ancient towns in China.

The business scope of We All Can Trading company includes selling the famous products of shiwan ceramics shunde household appliances, lecong furniture zhangcha knitwear ,building materials, bathroom, sanitary ware ,international freight,Ocean Shipping,Air transport so on, which are produced locally in foshan, and helping customers all over the world to purchase products made in China locally in foshan.
Link to this article:http://weallcan.com/news/1436